Profita de oferta la Microsoft Office Home and Business 2013, Limba engleza, Retail cu 8% reducere, plus HDD Extern Hitachi Touro Mobile, 500 GB, 2.5″, USB 3.0, Negru, gratis. Iata un motiv in plus ca sa folosesti Microsoft Office cu licenta.
Chiar daca reducerea este de doar 100 lei (8%), oferta la Microsoft Office Home and Business 2013 este foarte avantajoasa. Pe langa reducere mai primiti si un hard disk Extern Hitachi Touro Mobile de 500 GB si 3 GB spatiu gratuit in cloud.
Microsoft Office 2013 pentru acasa si firme mici va ajuta sa creati si sa va organizati mai repede. In plus, va puteti salva documentele in cloud, pe SkyDrive, pentru a le accesa de aproape oriunde. Aceasta versiune include programele Word, Excel, PowerPoint, OneNote si Outlook. Aveti spatiu de 7 GB de stocare online pe SkyDrive, iar Office Web Apps gratuit pentru accesarea, editarea si partajarea documentelor.
Licenta cu care se vinde este retail si perpetua (permanenta). Este opus lui OEM, deci puteti cupara licenta fara a fi nevoie sa achizitionati un sistem PC / Laptop.
Ca dezavantaj este faptul ca vine medialess, adica in pachet veti veti gasi doar cheia de produs fara CD ori DVD. Kit-ul de instalare il descarcati pe site-ul Microsoft.
Iar, daca adunam cei 3 GB primiti la HDD + cei 7 GB de la soft, aveti gratis 10 GB pentru stocarea online.
Prezentare HDD Extern Hitachi Touro Mobile, 500GB, 2.5″, USB 3.0, Negru
Despre hard disk-urile Hitachi am citit ca sunt cele mai fiabile. Am testat hard disk-ul extern Touro Mobile si pot spune ca scrierea si citirea este vizibil mai rapida decat la vechiul HDD extern WD Elements de 1 TB, cu toate ca ambele sunt USB 3.0. Deci, va recomand sa cumparati Hitachi Touro Mobile, mai ales ca acum este in promotie cu 25% reducere si primiti si 3 GB spatiu gratuit in cloud daca va faceti cont.
Pentru cine nu cunoaste, Hitachi Global Storage Technologies (HGST) a fost achizitionat de Western Digital Corporation si este o subsidiara.
Achizitioneaza Microsoft Office 2013 cu Pret redus + HDD Extern Hitachi Touro Mobile gratuit!
Microsoft Office Home and Business 2013 + HDD Extern Hitachi Touro Mobil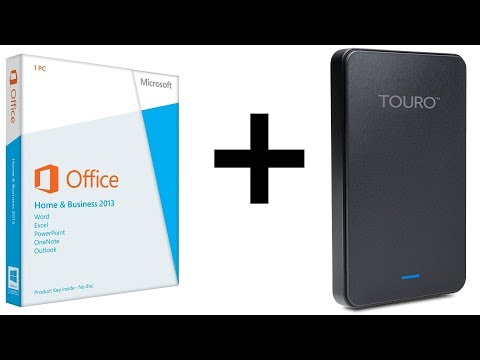 Detalii tehnice Hitachi Touro Mobile
Caracteristici generale
Model
0S03797
Format
2.5″
Interfata
USB 3.0
Capacitate
500GB
Viteza (rpm)
5400
Rata de transfer
USB 3.0:
USB 2.0:
pana la 5 Gbit/sec;
pana la 480 Mbit/sec
Caracteristici fizice
Dimensiuni (mm)
115 x 80 x 13
Greutate (kg)
0.137
Culoare
Negru